Customers, front and center
Lenovo is consistently recognized as one of the most trusted and well-respected companies to work for and do business with. Customers are always at the center of the Lenovo technology experience.
Lenovo products
From Lenovo laptops and workstations to tablets and monitors, Lenovo offers a wide range of premium solutions.
Dedication to sustainability
Lenovo is devoted to ensuring that products, employees, sites and suppliers follow their commitments.
Global expertise
Lenovo has operations in more than 160 countries around the world, offering expertise worldwide.
Enable your hybrid future
Keeping employees engaged and productive in today's hybrid world is a top priority for IT teams today. And employees expect flexible technology like the ThinkPad notebook designed on the Intel® Evo™ vPro® platform for an exceptionally business laptop experience.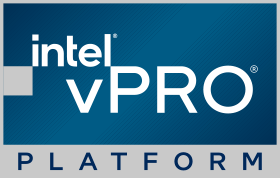 Lenovo in the data centre
Achieving a competitive advantage in the next-generation data centre requires optimization and efficiency. Lenovo delivers reliable, secure data center systems. And, its open server, storage, networking and system management platforms seamlessly integrate with any environment.
Carve out a smoother edge-to-cloud path.
The next generation of Lenovo edge-automation solutions is here to accelerate your journey.
Easy, secure setup
Lenovo Open Cloud Automation (LOC-A) 2.6 streamlines your infrastructure setup with one-touch provisioning.
One-stop shop
Lenovo XClarity® management software gives you a single view into all your Lenovo edge-to-cloud solutions.
Your far-edge edge
Capture & process data at your organization's outermost reaches with the Lenovo ThinkEdge SE10 client device.
Meet ThinkSmart Hub 500, the all-in-one, purpose-built Skype Room System
A key feature of the ThinkSmart Hub 500 is its eye-catching anti-glare, anti-smudge display. Rotatable through 360°, anyone within arm reach can take and give control instantly, enabling meetings to run more smoothly—and more fairly. There's also a 3-color LED ring that lets everyone in the room know the status of the call.
Top-selling business PC
Loyal customers have purchased more than 100 million ThinkPad® laptops, and ThinkCentre® desktops support professionals in all industries.
For every industry
Lenovo offers the right solution for any workplace. With a broad product portfolio, deep expertise and relentless focus on innovation, Lenovo is the industry-leading technology partner for government solutions, healthcare and managed service providers.
Is Lenovo right for you?
Surround yourself with the tools you need to succeed in business from Insight and Lenovo.